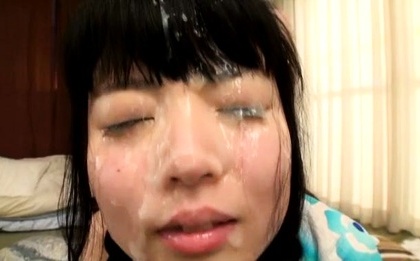 Japanese teen is invited over to her boyfriend's place for dinner and sex. Nagomi arrives and her boyfriend is already drunk and wants Nagomi to suck. He just screams the word, "Bukkake" over and over. Nagomi puts her stuff down and is immediately attacked by her horny boyfriend who has already taken his pants down. He pushes Nagomi's face to his cock and orders her to suck.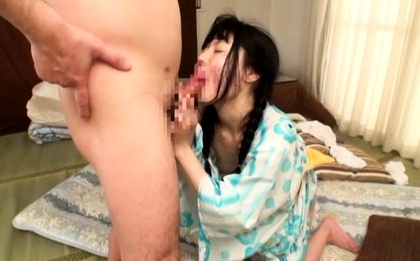 After a nice good suck, Nagomi's boyfriend pushes her face away and unloads his backed up jizz load all over Nagomi.
It's nasty, it's bukkake…it's pretty good and handles all our cum fetish needs.